COMMERCIAL & RESIDENTIALAIR DUCT CLEANINGfor Washington DC, Baltimore, Annapolis, Columbia, Hunt Valley, Reisterstown, Frederick, Bowie, Bel Air, and the Surrounding Areas
Commercial Air Duct Cleaning in the Baltimore Area
Trust Hydro-Serv for your air duct cleaning needs in Central Maryland.
Our experienced team has served as a leading residential and commercial air duct cleaning company for more than three decades. We improve indoor air quality and optimize the effectiveness of HVAC systems for homes and businesses throughout Baltimore, Annapolis, Columbia, Hunt Valley, Reisterstown, Frederick, Bowie, Bel Air, and surrounding areas.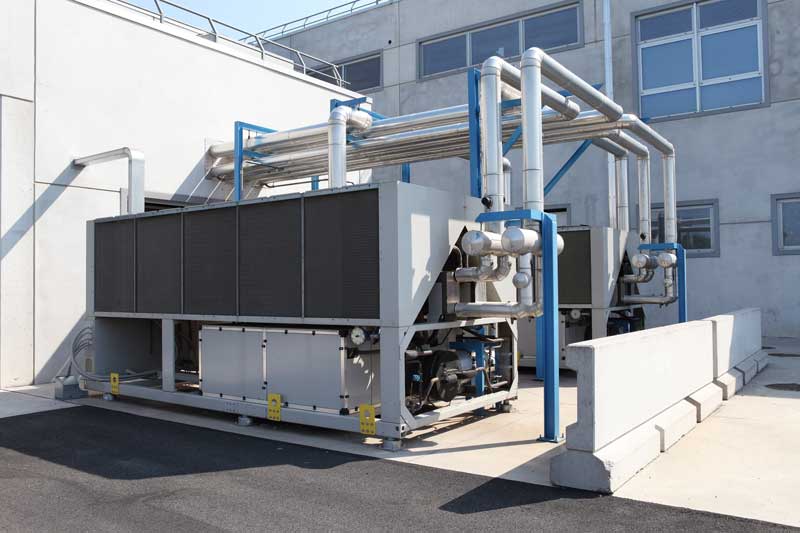 Commercial Air Handler Cleaning
Many airborne contaminants find their way into commercial air ducts, from pollen and dust to germs and viruses. If employees or customers at your business struggle with allergies or illnesses due to poor interior air quality, you may consider professional air handler cleaning.

Our commercial air duct cleaning technicians at Hydro-Serv can provide everyone inside your building in the Baltimore area with fresh, clean air. We have the expertise and equipment to handle all the air duct cleaning and air duct sealing services you need.
Keeping a commercial air conditioning unit running optimally requires regular coil cleaning to remove built-up dust, dirt, and other debris. You can trust our HVAC cleaning technicians to handle your coil cleaning needs in Hunt Valley, Reisterstown, Frederick, Baltimore, Annapolis, Columbia, Bowie, Bel Air, and surrounding areas.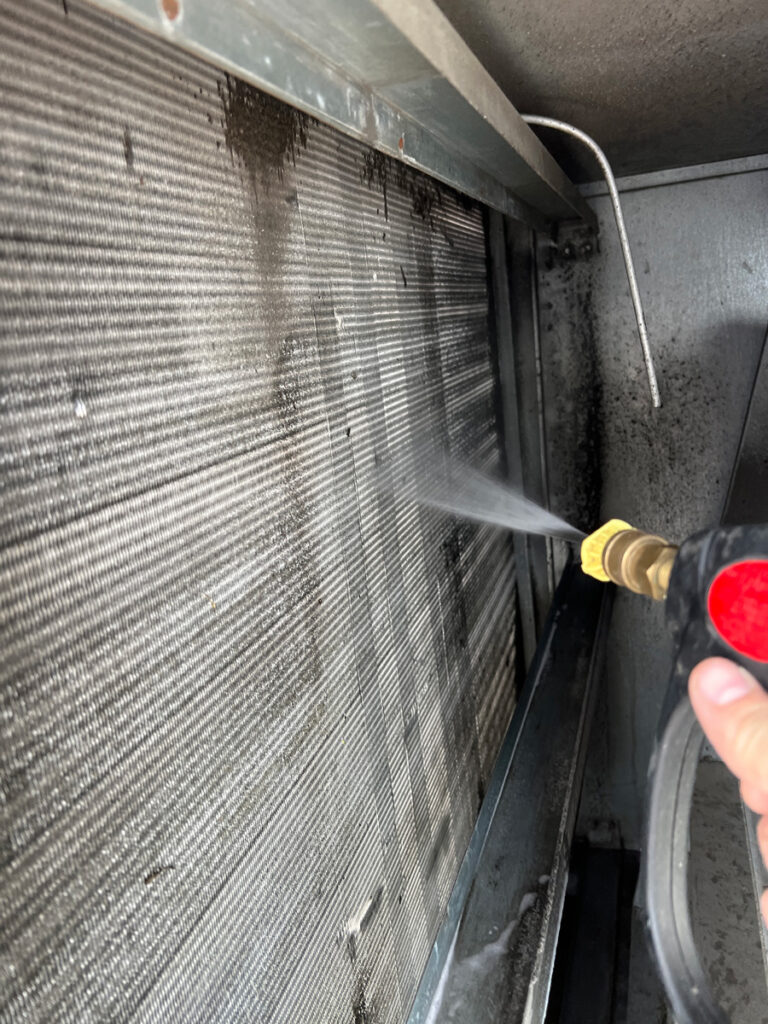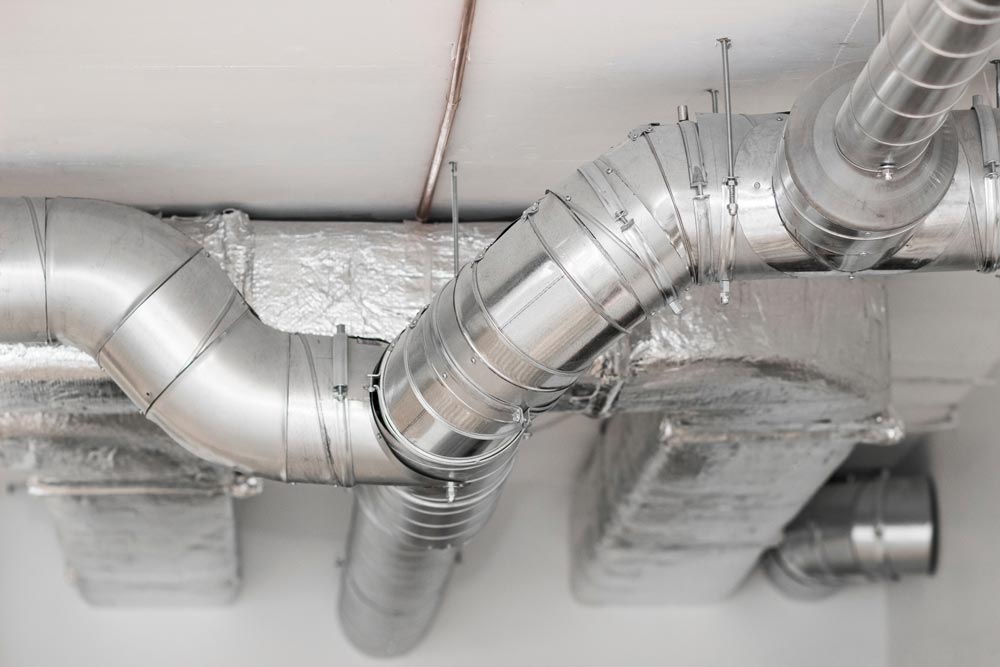 Residential Air Duct Cleaning
Have you noticed an unexplained odor coming from your air vents or feel you can't eliminate the dust in your home, no matter how often you clean? You may need residential air duct cleaning services. Our trusted air duct cleaning professionals at Hydro-Serv can handle every aspect of cleaning the HVAC system at your Baltimore area home.
Residential Air Duct Cleaning for New Homeowners
If you just moved into a new home in Bowie, Bel Air, or a nearby Central Maryland area, invest in residential air duct cleaning and air duct sealing services by Hydro-Serv to give you and your family a fresh, clean start. Our technicians will remove all the dust, dander, pet hair, and other airborne contaminants left in the HVAC system from the previous residents. Our comprehensive duct cleaning process eliminates the allergens, bacteria, and viruses that could affect your family's health.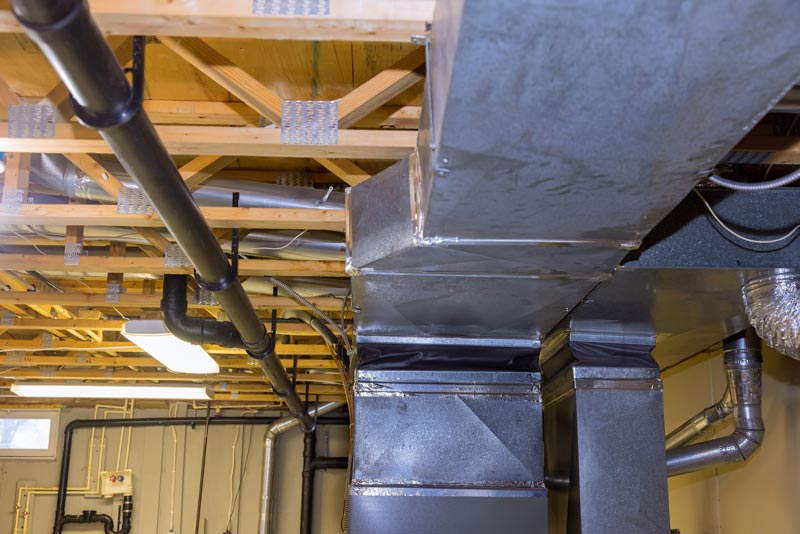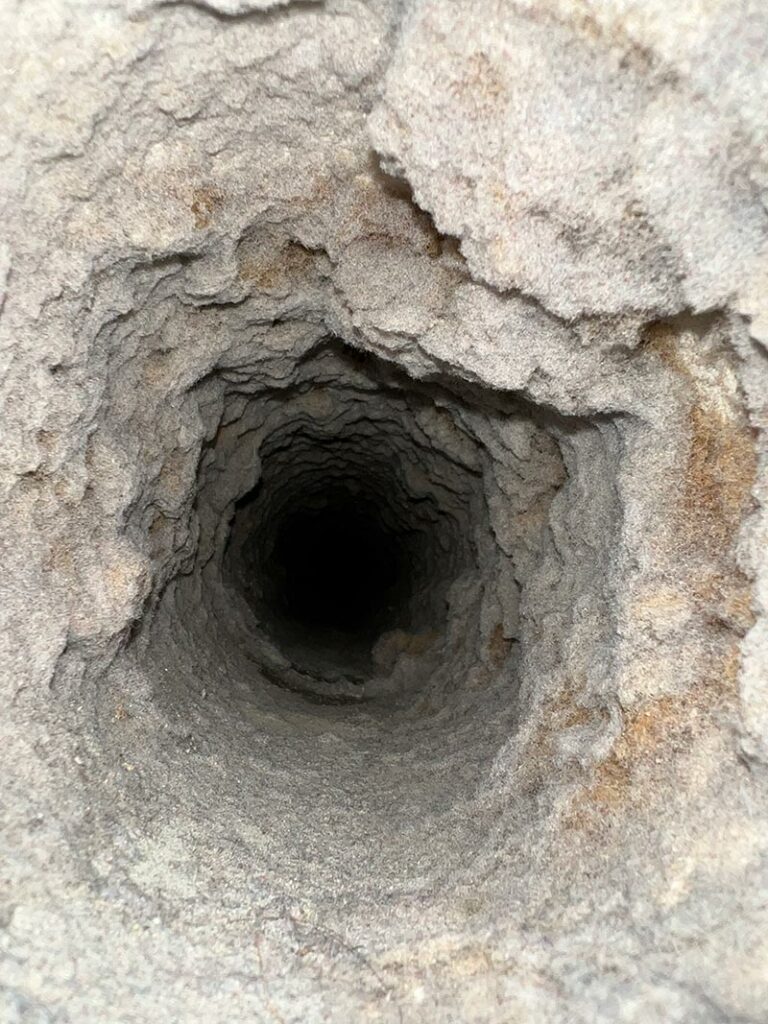 Have you ever wondered about the cleanliness of your clothes dryer exhaust vent? At Hydro-Serv, we'll inspect your dryer vent to check for potentially hazardous clogs.
The Hydro-Serv HVAC Duct Cleaning Process:
We offer Video Inspection, Sanitation and Deodorization, and Sealing Accessible Ductwork.
The basic sequence that you can expect from Hydro-Serv arriving to clean the duct system goes as follows:
1
Protecting the Home
At Hydro-Serv, we take the utmost care of the home during our meticulous top to bottom cleaning process. Drop cloths, plastic sheeting and walk board will be placed throughout the home. All equipment with be carried both up and down stairs (never rolled or dragged). Areas in the home where registers are in the ceiling will have plastic placed on the floor, over any object beneath it, to catch any drywall dust from removing and reinstalling registers. We clean and vacuum workspace on completion of the cleaning project.
2
Preparing the Duct System for Cleaning
All the registers belonging to the system will be removed. The register boot itself will be vacuumed to remove any objects that have fallen into the duct work via floor registers. For example, we often find and remove pencils, crayons, hair clips, and anything small enough to fall through grates of a register. The openings will be temporarily sealed with a grill mask to prepare the system to be placed under negative pressure.
3
Creating Access and Isolating the HVAC Unit
Create access holes in metal trunk for the negative air machine cleaning tube hook up locations and cleaning access at furthest points in trunk line from unit. Heavy duty drop cloths will be under and location where access holes are created.
Install barriers in trunk lines of supply and return to protect HVAC unit from dirt or debris of duct work during the cleaning. This is commonly done with 6 mil plastic or appropriately sized filters sealed with grill mask.
4
The Cleaning Equipment
The NIKRO Negative Air Duct Cleaning Vacuum Systems
These high-performance machines provide the vacuum and air flow required to achieve negative pressure and remove contaminants from an air duct system. These portable vacuum systems are designed for both residential and commercial air duct cleaning and meet the National Air Duct Cleaning Association (NADCA) standards for the proper capture and Source Removal method of cleaning HVAC systems.
All Nikro vacuums are equipped with a Hepa rated 3 stage filter combination that filters the air coming from the duct work @ a 99.97% filtration rate. The negative air machines range from 250 cfm up to 5000 cfm. Depending of the size of the duct system, two or more machines can be used in tandem to achieve the best possible cleanliness.
The VIPER Clean Sweep System® does two important tasks simultaneously. It uses an air powered system of rods and directional cleaning tips to scrub lodged dust and airsweep it away. This system will be used to move dirt and debris from the trunk in the non-accessible portions of the duct work enclosed by the ceiling of a finished basement.
The Rotobrush aiR+ is designed to give you the cleanest air ducts possible. It works by inserting the brush, which rotates at 450 rpm, inside the air duct. While the brush spins, it is loosening any debris stuck inside. As the brush is scrubbing the inside walls, the vacuum is sucking up the loosened debris, leaving you with clean air ducts. The rotating cable is not exposed, making it safe for all types of duct applications especially Flex Lines in Attics
25' Rotary Brush Cable System w/Button Lock Brushes. This brush system is extremely flexible, allowing the brush head to navigate flex lines not accessible directly from register, drops and risers. It can run forward or reverse without the possibility of spinning off a brush. The system includes 4", 8", 12" and 18" Nylon brushes.
5
Cleaning the Duct System under Negative Pressure
Starting from the furthest supply line of the system, each line is cleaned individually. This method utilizes the entire cfm of the negative air machine to each line as one by one the grill mask is removed for cleaning then reinstalled until the entire system is cleaned. After the supply lines are all cleaned, the trunk line will be cleaned back to the negative air machine to remove all remaining dirt and debris in the system. All Supply line and trunk line will be visually inspected for cleanliness before switching to the return side of the duct system. Repeating the process, we start from the furthest point of the return side and clean back to the trunk, and finally clean the trunk back to the negative air machine. Cleaning under constant negative pressure ensures the best possible clean of all types of duct work in the system. It also keeps any dust from inside the duct work from entering the living space during the cleaning.
6
HVAC Unit / Air Handler Cleaning
The A/C coil will be inspected for any organic growth or debris. Clean the A/C and sanitize coil with coil safe products using the Speed Clean CJ-125. The powerful 125 psi spray will efficiently clean coil debris and grime from both sides of condenser and evaporator coils! A 0.6 gallon per minute flow rate won't overflow the indoor AC evaporator coil condensate line. Clean blower compartment and blower wheel with compressed air and or brushes to remove loose dirt and debris under negative pressure of Nikro negative air machine. The HVAC Unit /Air Handler doors will be reinstalled, and the correct size filter will be placed in the filter housing.
7
System Fan Start-Up After Cleaning
Cleaning barriers are removed and discarded. All cleaning access holes will be covered with sheet metal panels after being cleaned. They are fastened with 4-6 self-tapping metal screws and sealed with metal tape to eliminate air leaks. Any insulation will be reattached with threaded foil tape and stapled. All openings on the supply side of the system will be covered with Filter Media to ensure no loose dust, if any, will be put into the home as the system fan is re-activated.
8
Reinstall the Registers and Replace Any Moved Objects
When we are satisfied that we did a superior job with the cleaning, we will then reinstall the registers and replace any objects that had to be moved to gain access to the vents. All equipment is removed from the home and all materials used to protect the home will be disposed of. We then clean and vacuum workspaces within the home.
9
Walk-Through is Performed
Photos from the cleaning project will be shared with the customer. Inform the customer of any findings inside the duct system or integrity of the system. Information on the importance of filter quality and maintenance will be discussed. A final walk-through with the customer will occur to ensure everything is in order and that they are satisfied with the work.
With Air Duct Cleaning, if the price sounds too good to be true, it probably is.
Don't fall for cheap, online Duct Cleaning Coupons. These companies get in the door with an extremely lower offer and try to scare the homeowner with false accusations of mold and soot inside ductwork in order to charge outrageous prices for cleaning that is done at a subpar level.
We Clean Your Whole System!
The duct cleaning process takes 5-6 hours depending on the size of the home.
Anyone who claims it can be done faster or can remove all dirt and debris in the system from the register alone is not cleaning the entire duct system!
With Hydro-Serv, you can rely on the following:
Hydro-Serv proudly offers professional air duct cleaning, HVAC inspections, HVAC cleaning, filter maintenance, pressure washing, exterior cleaning, and more in Baltimore, Annapolis, Columbia, Hunt Valley, Reisterstown, Frederick, Bowie, Bel Air, and the surrounding areas of Maryland.
Contact Us Today to Schedule an Appointment
Need Air Duct Cleaning or Exterior Cleaning?